Your Local Commercial HVAC Contractor
There are many companies advertising in our area when you need a commercial HVAC contractor. However, Magnuson Sheet Metal is locally owned and operated, much like many of the businesses we service in Willmar, Spicer and New London. You can count on us to show up, do the job right and stand behind our work, just like you do!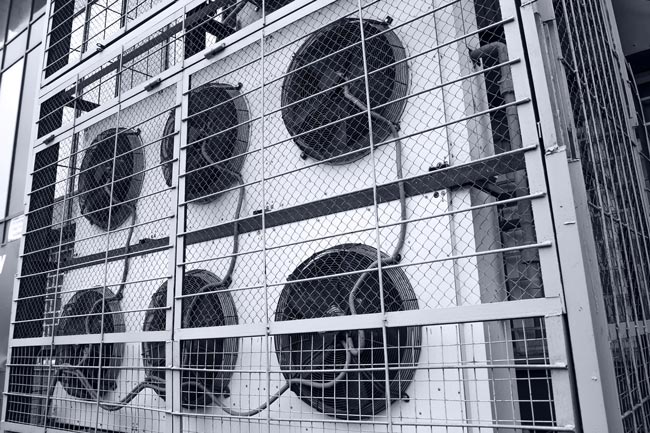 Factory-Trained & Experienced
Depending on your building, you may have a furnace, boiler or more modern HVAC system. No matter how you heat and cool your space, Magnuson Sheet Metal has the factory-trained and experienced staff to help. As a professional HVAC contractor, we're licensed, insured and bonded for your protection and peace of mind. It's our goal to always show up on time, provide the service you need and answer any questions you have, all while exceeding your expectations.
HVAC Maintenance & Repair
Whether you have one commercial location or many, Magnuson Sheet Metal offers biannual maintenance programs to help avoid catastrophic failure of your heating and air conditioning system. Our maintenance services are more than just an inspection. Here is a summary of our services that may vary, depending on your type of unit and the season:
Cleaning of interior & exterior units
Complete inspection of all moving parts
Testing of all electrical components
Tightening of connections
Blown air temperature check & thermostat calibration
If we find any consumable parts that should be replaced, we'll also provide an estimate and replace them, with your approval. Of course, if we find any issues requiring repair, we'll let you know and complete those as well. Repairs to parts like belts and electrical components are often necessary on exterior units that undergo wear and tear. If you don't want to worry about routine maintenance, we can create a custom service contract to cover your locations.
Contact Us Today
If you need a commercial HVAC contractor for routine maintenance, repair or new unit installation, you only need one company: Magnuson Sheet Metal Inc. Contact us by calling 320-222-HEAT (4328) today, or fill out our online contact form.